FoxNews.com should automatically detect your location for the weather widget on the homepage. There may be cases, however, when this location is incorrect or, perhaps, you want to use a different location by default.
To do this, simply click "Change Location":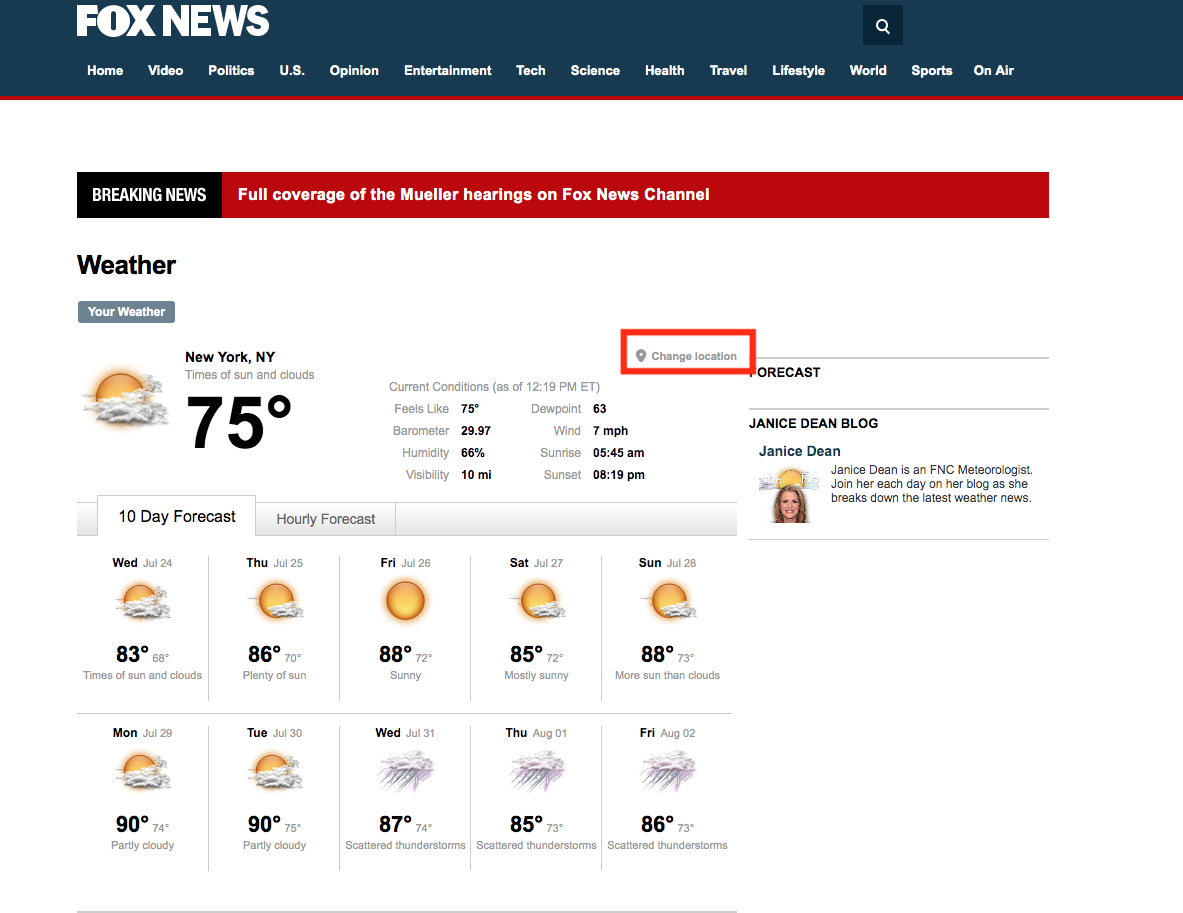 Then enter the zip code for the location you want and hit Save.